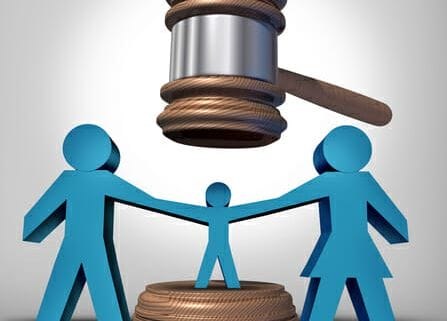 Divorce comes with a myriad of administrative tasks and documents. One of the most important documents is the parenting plan, which details how a divorcing couple will co-parent after the marriage,
Your parenting plan should be comprehensive yet flexible. It should be realistic and easy to follow. If you and your spouse cannot agree on critical issues, a child custody lawyer may be able to help.
One essential aspect of the parenting plan is the holiday time-sharing schedule. Although it is important to consider the child's interests when creating the time-sharing plan, it is equally critical that the schedule accounts for each parent's work routine and other obligations.
If you have questions about parenting plans or other divorce matters, contact The Law Offices of Michael M. Raheb, P.A. Mr. Raheb can help you avoid mistakes and represent your interests during the divorce process. Call 866-949-0888 today to schedule a free initial consultation with a Naples child custody lawyer.
Read on to learn four tips that can help single parents manage time-sharing over the holidays:
Do not force your kids to choose.
Asking your children where they want to spend the holidays might seem like a good gesture, but it can cause unnecessary stress. Your kids may feel guilty about choosing one parent. Instead, work with your ex to make sure the children see you both equally.
Communicate with your ex.
Communication is the key to making a parenting plan work. Make sure your plans for the holidays do not conflict with those of your ex. If they do, be willing to compromise. You may find that spending a holiday without the kids gives you some much-deserved time to relax.
Be open-minded about new traditions.
Do not assume that the holiday time-sharing schedule in your original parenting plan will work forever. As your kids age, their interests and activities will change. Be open-minded about where and how your children want to spend the holidays.
Also, keep in mind that your holiday traditions during the marriage will change after the divorce. This may be a difficult transition, but WebMD recommends that you try to see it as an opportunity to develop new traditions.
Rely on your support network.
Celebrating the holidays without the children can be depressing, but you are not alone. Reach out to family and friends to discuss your situation. Sharing how you feel with others is a strength – not a weakness. Also, be sure to eat healthy and exercise; these may help curb the holiday blues if you are celebrating without the kids.
If you have questions about child support, asset division, alimony and other family law matters, contact The Law Offices of Michael M. Raheb, P.A. Mr. Raheb is a Naples child custody attorney who can handle the legal aspects of your divorce so you can focus on your personal well-being. Schedule a free initial consultation today by calling 866-949-0888.
https://ee22qybxz9o.exactdn.com/wp-content/uploads/2021/04/photodune-14030920-child-custody-battle-xs.jpg?strip=all&lossy=1&quality=80&ssl=1
447
447
damg
https://ee22qybxz9o.exactdn.com/wp-content/uploads/2021/04/logo-michael.png
damg
2016-05-09 17:48:49
2016-05-09 17:48:49
Which Holiday Time-Sharing Schedule Is Best for Your Family? Naples Child Custody Lawyer Insights