Operating any machinery while under the influence of alcohol is dangerous. While driving under the influence tends to get the most attention due to its prevalence on national roads, boating under the influence (BUI) is equally as dangerous. As a result, Florida courts treat the situation seriously, and there are specific BUI laws that govern this transgression.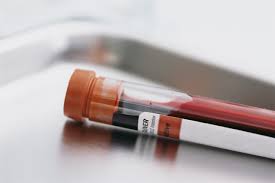 If Florida police arrest you for operating a boat while under the influence of alcohol, you could benefit from contacting an experienced Glades County criminal lawyer for advice. A criminal lawyer will be able to evaluate the charges and determine the best way to proceed.
The Law Offices of Michael M. Raheb, P.A. handles a variety of criminal matters including Florida DUI and BUI cases. Mr. Raheb can assess your case and create a comprehensive defense strategy while ensuring you avoid mistakes that could compromise your interests.
Call us today at 866-949-0888 to schedule an appointment. The justice system is incredibly unpredictable, and you should never take criminal charges lightly. Read on for more information regarding BUI charges in Florida:
What to Expect with BUI Charges
According to the Florida Fish and Wildlife Conservation Commission, there are more deaths in Florida due to boating accidents than in any other state. For this reason, Florida courts and law enforcement personnel take BUI incidents seriously.
At least 30 percent of Florida boating accidents involve alcohol, and many cases involve capsized boats and drowning victims. Because of the high risk involved, prosecutors tend to handle BUI charges aggressively.
If a judge convicts you of boating under the influence, you face getting a criminal record, as well as harsh penalties, including probation, jail time and fines. The court may also order you to undergo an alcohol rehabilitation course, and they may impound your boat.
Enforcing BUI
BUI is often difficult for police to prove. According to Online Sunshine, drinking alcohol while operating a boat is not illegal.
This means that law enforcement officers must make a decision regarding whether to arrest a boater based on other key factors. A boat operator drinking alcohol only commits a crime when his or her blood alcohol content level surpasses the legal limit of 0.08 percent.
Police officers need probable cause to stop a boat and perform BUI checks. In most cases, probable cause is in the form of speeding or violating a regulation.
Officers may also stop the boat for a random inspection related to equipment. They can then request the operator of the boat to perform a breath test.
BUI in Florida is a serious charge, but with the right Glades County criminal attorney, you may be able to avoid making mistakes that could otherwise jeopardize your case. At The Law Offices of Michael M. Raheb, P.A., we specialize in criminal matters, and we can build a defense strategy that represents your interests. Call us today at 866-949-0888 to schedule a free, no-obligation consultation.
https://ee22qybxz9o.exactdn.com/wp-content/uploads/2021/04/photodune-1508379-on-the-boat-xs.jpg?strip=all&lossy=1&quality=80&ssl=1
367
544
damg
https://ee22qybxz9o.exactdn.com/wp-content/uploads/2021/04/logo-michael.png
damg
2015-03-19 14:37:12
2015-03-19 14:37:12
How Florida Law Handles Boating Under the Influence (BUI)