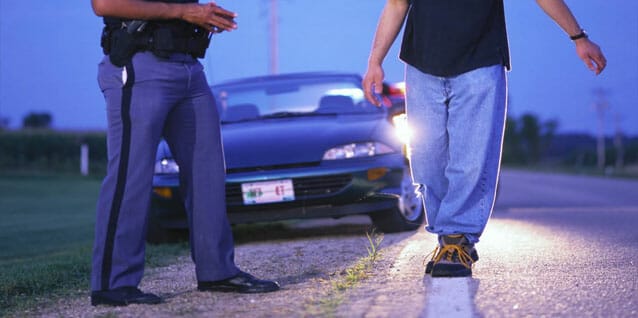 Drug abuse offenses garner a lot of attention from Florida law enforcement. In 2013, the State had the 11th highest overdose mortality rate in the United States, according to the Trust for America's Health. As a result, penalties in Florida for drug consumption and possession are severe, and there are several facts you should keep in mind if police arrest you on suspicion of possessing illegal drugs.
Drug possession charges in Florida are serious, and if you are a defendant, you could benefit from reaching out to a Glades County criminal lawyer. An experienced attorney can evaluate your charges and work with you to develop a comprehensive defense strategy for your case.
At The Law Offices of Michael M. Raheb, P.A., we handle a wide range of criminal matters, and Mr. Raheb offers free, no-obligation consultations to evaluate your situation. Call us today at 866-949-0888 to schedule an appointment with an expert who can guide you through the legal process, and read on for more information regarding drug charges in Florida:
Drug Possession in Florida
Florida drug possession laws even apply to individuals who did not make, cultivate or sell the controlled or illegal substance, according to Online Sunshine. Most people facing charges of drug possession intended on keeping the drug for personal use. Drug laws vary in every state so be sure to check out this drug possession lawyer Las Vegas for infomation about the laws there.
There are a number of substances that Florida statues define as controlled, and if police arrest you in possession of any one of them, you may face third-degree felony charges. Lesser charges apply for other drugs, like marijuana, if you possess less than twenty grams. In that instance, you would likely face a first-degree misdemeanor. The possession of CBD oil, that derives from marijuana, is a little more complicated in its laws. It may be worth your while to check the laws on cbd oil Florida to keep yourself away from legal issues.
How a Florida Prosecutor Proves Drug Possession
According to the 2010 Florida Statutes, a state prosecutor must indicate that the drugs law enforcement personnel seized are an illegal substance in the state of Florida. Typically, prosecutors and police will perform lab tests to determine the nature of the substance.
The prosecutor must then show that the defendant knew, or should have reasonably known, that the drug was illicit and that he or she should not have had it in the first place. Finally, the prosecutor needs to prove that the defendant had control over the drug. This could mean that the drug was in the defendant's house or that police found it on his or her body during a search.
If the prosecutor can prove the defendant intended to sell the drugs, the charges may be significantly more serious. You should never take criminal charges lightly, even if you think you are only facing a misdemeanor. You might find that heroin possession could be the difference between simple possession or constructive possession. The justice system can be unpredictable
If you are facing drug possession charges, a Glades county criminal attorney may be able to help. One of the best ways to ensure a positive outcome is to have an experienced legal professional working alongside you and devising your defense.
At The Law Offices of Michael M. Raheb, P.A., we have extensive experience in DUI and drug possession cases, and we can defend your rights throughout the legal process. Call us today at 866-949-0888 to schedule a no-obligation consultation.
https://ee22qybxz9o.exactdn.com/wp-content/uploads/2021/04/dui-test.jpg?strip=all&lossy=1&quality=80&ssl=1
318
638
damg
https://ee22qybxz9o.exactdn.com/wp-content/uploads/2021/04/logo-michael.png
damg
2015-03-11 21:10:39
2015-03-11 21:10:39
What You Should Know about Florida's Drug Possession Laws