The battle for child custody is an issue that many Americans face on a daily basis. National figures from the United States Census Bureau indicate that there are more than 22 million children in the United States who are currently under the custody of a single parent. This represents a significant number of custody cases taking place across the country.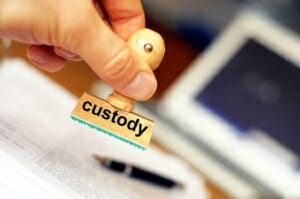 Many child custody cases resolve amicably either through a court order or via an out-of-court agreement. A number of contested child custody cases result in problematic disagreements.
If you are disputing child custody, contact a Fort Myers child custody lawyer today. At The Law Offices of Michael M. Raheb, P.A., we will assess your case and represent your interests. Call Michael M. Raheb at 866-949-0888 for a free consultation.
Man Still to Make Case in Wife's Murder
News4JAX reports that the man who is the prime suspect in the murder of a famous French model in Tallahassee will have to wait to make his case in court. The model died eight months ago, after she filed for divorce and custody of her children.
The woman was found floating in her home swimming pool, but her husband denies killing her. The man's attorney says he was in Panama City with their children when his wife died.
Police arrested the man later that day in Panama City. He is in prison on child custody violations and will now have to make his case in front of a grand jury. The man's attorney says he does not think a grand jury will be necessary as there have been a number of surprising developments that will become clear in court.
Actress Files U.S. Court Appeal to Return Children From France
Radar reports that actress Kelly Rutherford has filed an appeal to get her children back from France. U.S. courts sent her children to live with their father in France two months ago, but she has vowed to fight to get them back.
The actress put her two young children on plane to Paris in August after a federal judge rejected her appeal for an emergency order to keep them in the United States. Rutherford's lawyer has since filed papers arguing it is unconstitutional to deport U.S. citizens without due process.
Rutherford's child custody battle with her ex-husband Daniel Giersch concluded two years ago when both received joint custody. Giersch was not able to reenter the United States due to visa issues. As a result, a judge ruled the children must spend at least two years abroad with their father.
Whatever your child custody concern is, an experienced child custody lawyer can provide some insight and assistance. At the Law Offices of Michael M. Raheb, P.A., we offer a free consultation with clients to discuss the particulars and provide expert guidance. For more information or to arrange a consultation, call us at 866-949-0888.
https://ee22qybxz9o.exactdn.com/wp-content/uploads/2021/04/photodune-899928-custody-of-child-xs.jpg?strip=all&lossy=1&quality=80&ssl=1
365
548
damg
https://ee22qybxz9o.exactdn.com/wp-content/uploads/2021/04/logo-michael.png
damg
2014-11-18 21:04:29
2014-11-18 21:04:29
French Model Who Filed for Divorce, Child Custody Found Dead in Swimming Pool