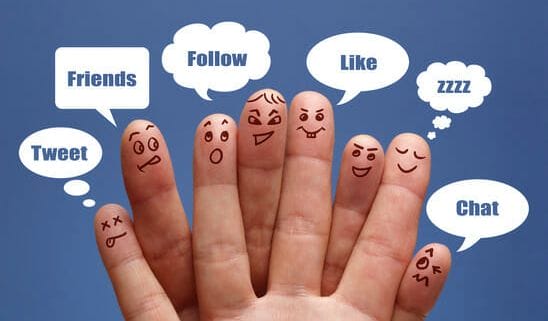 It seems silly to think that a Facebook post could have a negative impact on your divorce proceedings. However, according to Netscape, content on Facebook is cited as evidence in 66 percent of divorce cases.
If you are facing divorce, you must be cautious about how you use social networking sites. Keep these four tips in mind:
Use your common sense;
Do not discuss your case;
Never badmouth your spouse;
And change your privacy settings.
You should always expect that your spouse's child custody attorney will review your social media profiles for evidence. Do not post content that you would not want your spouse or his or her divorce lawyer to see.
There are countless mistakes that a person can make during divorce proceedings, which is why it pays to have a child custody lawyer by your side. If you are facing divorce in Florida, contact the Law Offices of Michael M. Raheb, P.A.
Michael M. Raheb is a child custody lawyer in Naples who will aggressively and passionately represent your interests. Call 866-949-0888 to schedule a free initial consultation.
Until then, read on to learn four essential tips for using social media during your divorce proceedings:
Use Common Sense
Before tweeting or posting, ask yourself how you would feel if someone reread that content in court as evidence against you. You should never rant, brag or flaunt your new life online.
Do Not Discuss Your Case
It may be tempting to reach out to your online friends for advice about your case. However, this can backfire if your spouse hears your statements and they detail your legal strategy. Social media and divorce shouldn't overlap. There is no need to post any details about your divorce online, no matter how small the detail may be.
If you want advice or sympathy from friends and family, then talk to them in person. The last thing you want to happen is for your spouse to print your online messages and use them as evidence against you.
Never Badmouth Your Spouse
Publically badmouthing your spouse will not help your case. It may appear as though you do not intend to encourage a healthy relationship between your spouse and your children.
This can have a direct impact on your custody case because, according to Florida Statues Section 61.13, the judge may consider the following when determining the best interests of the child:
"The demonstrated capacity and disposition of each parent to facilitate and encourage a close and continuing parent-child relationship, to honor the time-sharing schedule, and to be reasonable when changes are required."
Change Your Privacy Settings
Make sure that only your friends can see your posts. You can find this option under your privacy settings for most social media platforms. However, you should not assume that modifying your privacy settings will prevent your spouse and his or her divorce lawyer from seeing the content you post. It may be wise for you to disable your social media profiles until your case is finalized.
If you are facing divorce or a child custody battle in Florida, turn to the Law Offices of Michael M. Raheb, P.A. Mr. Raheb is a Naples child custody attorney who will protect your personal and financial interests. Call 866-949-0888 to schedule a free consultation.
https://ee22qybxz9o.exactdn.com/wp-content/uploads/2021/04/photodune-3434833-social-media-xs.jpg?strip=all&lossy=1&quality=80&ssl=1
365
548
damg
https://ee22qybxz9o.exactdn.com/wp-content/uploads/2021/04/logo-michael.png
damg
2016-08-05 15:21:15
2016-08-05 15:21:15
4 Tips for Divorcing Parents Who Use Social Media – Advice from a Naples Child Custody Attorney