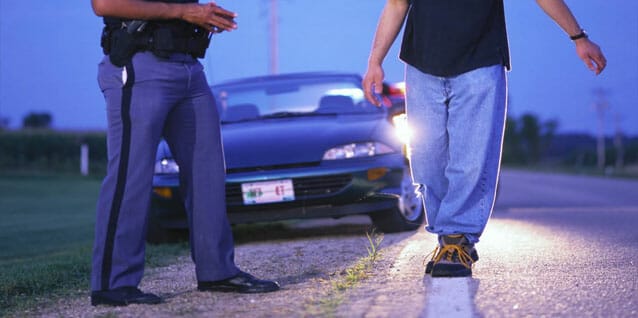 Driving under the influence is a very serious charge, and a DUI conviction can have lasting repercussions on a person's life. At the same time, if you drive drunk, you are drastically increasing the chances of getting into a serious car crash. Even though DUI is a serious charge, it's important to remember that if police accuse you of drinking and driving, you still have rights.
A Glades County DUI attorney can examine your case and help you develop a comprehensive defense strategy. At The Law Offices of Michael M. Raheb, P.A., we have extensive criminal law experience, and we will aggressively defend your rights regardless of the charges. Call us today at 866-949-0888 to schedule an initial consultation.
How many Florida DUI convictions are there annually?
According to the Florida Department of Motor Vehicles, Florida courts convicted more than 33,000 people for driving under the influence in 2011. At the same time, local law enforcement issued more than 55,000 DUI tickets across the state. Police issued the majority of these tickets followed by the Florida Sherriff's department and the Florida highway patrol.
What is an ignition interlock device?
An ignition interlock device requires the driver of the vehicle to breathe into it before he or she can start the car. The device will beep five minutes later, and the driver will need to blow into it once again.
Following that, the driver has to blow into the device at 30-minute intervals. Every time the driver breathes into the device, it records data and transmits it to the Florida DMV. These reports are also available online.
Florida law requires that any driver who has more than one DUI conviction fit an ignition interlock in his or her vehicle. Under certain circumstances, a judge may also order that a first time offender fit an ignition interlock device to his or her car. According to the Florida DMV, this typically occurs in severe cases when the judge believes the offender will continue to endanger the lives of others.
What is the Florida BAC limit when driving?
Florida law requires that a driver's blood alcohol content is less than 0.08 percent, according to Florida Highway Safety and Motor Vehicles. If police stop you while driving and your BAC is higher than 0.08 percent, they will arrest you, and you are likely to face fines, jail and a suspended license if successfully convicted.
If you are facing criminal charges such as driving under the influence, it is important to get the best possible Glades County criminal lawyer on your side. At The Law Offices of Michael M. Raheb, P.A., we have extensive experience in criminal law, and we can use it to defend your rights.
Do not try to fight charges without an expert on your side. Call us today at 866-949-0888 for a free, no-obligation consultation to discuss your case.
https://ee22qybxz9o.exactdn.com/wp-content/uploads/2021/04/dui-test.jpg?strip=all&lossy=1&quality=80&ssl=1
318
638
damg
https://ee22qybxz9o.exactdn.com/wp-content/uploads/2021/04/logo-michael.png
damg
2015-02-26 16:17:43
2015-02-26 16:17:43
3 Questions about Florida DUI Laws