According to the State Justice Department, Florida had the third-highest number of DUI arrests in 2013 with 61,852 total charges. A high number of those arrests represented a second offense.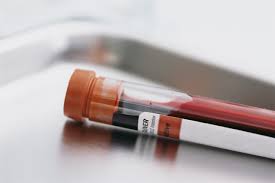 DUI judges are aware of those statistics, and they make efforts to help defendants break addictions when they truly believe that the defendant is committed to changing. This is why many first-time DUI offenses do not end in jail time.
A recent DUI case illustrates that fact. Earlier this year, police arrested "Saturday Night Live" actor Chris Kattan for driving under the influence and causing an accident on the highway. He was found guilty by the court, and a judge sentenced him to three years' probation. According to the Los Angeles Times, the judge also ruled that Kattan must attend a three-month long alcohol education course to help him stay on the right track.
This is not uncommon, and even DUI defendants who cause accidents that involve injuries often receive probation rather than jail time. However, these lighter sentences depend on the defendant's willingness to make lifestyle changes. Of course, there are some surefire ways to become disqualified for lenient treatment.
DUI Suspect Arrested at Her Hearing
There are many intentional and unintentional ways that defendants tell judges they are not taking their charges seriously. Some judges take offense when defendants come to the hearing in casual clothing; others take issue with disrespectful speech and cavalier attitudes. The Times Leader reports that one defendant took those issues a step further and arrived at her hearing drunk. Not only is that a bad idea, but it is also illegal.
Police arrested her and charged her with public intoxication. She was facing her first DUI charge, so her judge most likely would have been lenient if not for the new crime.
If you are looking for a DUI lawyer who can give you practical advice that may keep you in the court's good graces, call us. At The Law Offices of Michael M. Raheb, P.A., we will aggressively fight to protect your rights in the courtroom. To arrange a consultation with a defense attorney in Fort Myers, call us at 866-949-0888.
Judges Try to Keep Defendants From Re-Offending
Alcoholism is a very serious problem, and it often leads to repeat DUI offenses. The Chicago Tribune reports that Leslie Thurow has faced DUI charges three separate times in the past nine months. The Alliance Against Intoxicated Motorists spoke out, saying the problem was that judges kept throwing Thurow in jail instead of helping her get the help she needed.
If you are looking for a DUI lawyer who will fight for your best interests in Fort Myers, call us. At The Law Offices of Michael M. Raheb, P.A., we are committed to helping each of our clients reach a resolution to their charges that matches their interests. To learn more, call 866-949-0888.
https://ee22qybxz9o.exactdn.com/wp-content/uploads/2021/04/photodune-6874299-driving-under-influence-xs.jpg?strip=all&lossy=1&quality=80&ssl=1
364
548
damg
https://ee22qybxz9o.exactdn.com/wp-content/uploads/2021/04/logo-michael.png
damg
2014-09-17 20:13:49
2014-09-17 20:13:49
High-Profile DUI Case Results in Probation for Actor