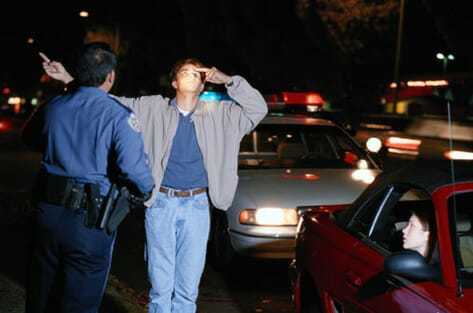 Police spend much of their time looking for drunk drivers. According to the State Justice Department, Florida police made approximately 61,800 DUI arrests in 2013. However, the Department of Motor Vehicles reports that the number of convictions is only about 33,000 per year. That shows that not everyone who is arrested for drunk driving is found guilty.
If you are looking for a defense lawyer in Fort Myers, call us. At The Law Offices of Michael M. Raheb, P.A., we are committed to standing up for our clients' rights to ensure they receive fair treatment. We will fight for your best interests at every step of the trial.
We also have extensive experience negotiating plea deals with prosecutors and building strong defenses for jury trials. To arrange a consultation with an experienced DUI lawyer from our office, please call 866-949-0888.
1. Former Police Officer Receives 10-Day Jail Sentence
In most areas of the country, a first time DUI conviction will lead to between six months and one year of jail time. However, the judge has the power to lower the sentence if they deem it appropriate. NBC News reports that a judge recently sentenced a former cop to 10 days behind bars after he was found guilty of drunk driving.
Chris Pinder, was arrested last year after an officer found him sleeping in his car with his music turned up. The officer determined that Pinder had driven to the location and a test determined that he had a blood alcohol content of .241 percent. The police report mentions that Pinder initially tried to get out of the arrest by saying that he was a police officer.
His judge chastised him for trying to use his position on the force to get out of a criminal charge. However, the judge also took into consideration that Pinder had paid for an alcohol-treatment course on his own, which showed that he understood he had a problem and was willing to address it.
2. Prosecution Halts Proceedings After Learning Why Defendant Was Not Present
David Cassidy is currently going through a trial for driving under the influence. NY Daily News reports that the singer had worked out a plea deal with prosecutors and all that was left to do was to formally accept the deal in court. However, he asked if his lawyer could accept it on his behalf because he would be out of the state.
When the day came, prosecutors decided to delay the deal because they discovered that Cassidy was actually spending the day at a horse race not far away. This shows that plea deals are often precarious and no one should take them for granted until they are official. If you are looking for legal representation after a DUI arrest, call us. We can offer you a free consultation with an experienced DUI lawyer in Fort Myers. To learn more, call 866-949-0888.
https://ee22qybxz9o.exactdn.com/wp-content/uploads/2021/04/AAAs.Role_.DUI_.Site_.jpg?strip=all&lossy=1&quality=80&ssl=1
313
473
damg
https://ee22qybxz9o.exactdn.com/wp-content/uploads/2021/04/logo-michael.png
damg
2014-08-13 20:00:55
2014-08-13 20:00:55
2 Recent DUI Trial News Stories