Reuters reports that the much publicized Harold Hamm divorce case is one of the most dramatic in U.S. history. Hamm allegedly cheated on his wife, and the court deliberated over whether to order her to hand over hidden camera footage and audio she made of her husband.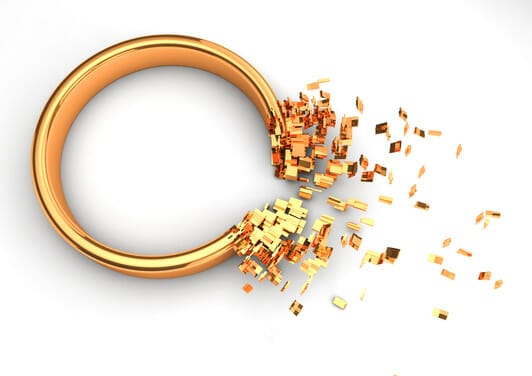 The U.S. oil tycoon's fortune is estimated to be in excess of $11 billion. The couple does not have a prenuptial agreement, and as such, this is likely to be one of the most expensive divorce settlements in history.
Both parties tried to keep details of the divorce out of the public eye, but court documents indicate that there is no prenuptial agreement to protect Hamm's sizeable assets. A prenup typically outlines the division of assets, but because it does not exist, Hamm's wife is claiming a significant portion of his wealth.
At the same time, court documents reveal that the couple has previously contested custody of their children. Back in 1998, Hamm attempted to gain custody of their two children, arguing that his wife was not psychologically sound to care for them.
Experts close to the case suggest that a settlement could cost Hamm as much as $3 billion, which is more than double the previous record-setting settlement between Rupert Murdoch and his ex-wife Anna in 1999.
Who Can Assist Me During a Divorce or Child Custody Case?
Your divorce may not make national headlines, and it probably won't cost you $3 billion, but that doesn't make the process any less challenging or traumatic. If you are facing a Fort Myers child custody battle, contact an experienced lawyer for assistance.
A child custody lawyer can explain your rights and help you prevent mistakes that could compromise your interests. At The Law Offices of Michael M. Raheb, we have successfully handled many divorce and child custody cases, and we are ready to do the same for you. Call us today at 866-949-0888 to schedule an appointment.
Here is another divorce story that is making headlines in Fort Myers:
Teen Mom 2 Star Responds to Divorce Rumors
International Business Times reports that the star of Teen Mom 2, Kailyn Lowry, has responded to speculation that she is divorcing her husband, Javi Marroquin. According to Lowry, she will not divorce her husband, but sources close to the couple say the marriage is in trouble after allegations that Marroquin visited a local strip club.
The marriage between the two has been uneasy for a number of months now, and Lowry has also revealed that they have had their difficulties. The teenager mother has previously claimed that divorce is not an option, and she is particularly concerned about the wellbeing of her young child. The two have a young boy who also starred in a reunion episode, during which the host, Dr. Drew, counseled the two on their relationship.
Divorce and child custody are complex issues, and an experienced Fort Myers family lawyer will be able to put your mind at rest and handle the most stressful elements of the process. Call The Law Offices of Michael M. Raheb, P.A. today at 866-949-0888 to discuss your case.
https://ee22qybxz9o.exactdn.com/wp-content/uploads/2021/04/Guantanamo_court_room.jpg?strip=all&lossy=1&quality=80&ssl=1
288
396
damg
https://ee22qybxz9o.exactdn.com/wp-content/uploads/2021/04/logo-michael.png
damg
2015-01-29 16:02:41
2015-01-29 16:02:41
Lack of Prenuptial Agreement May Cost Oil Tycoon Billions