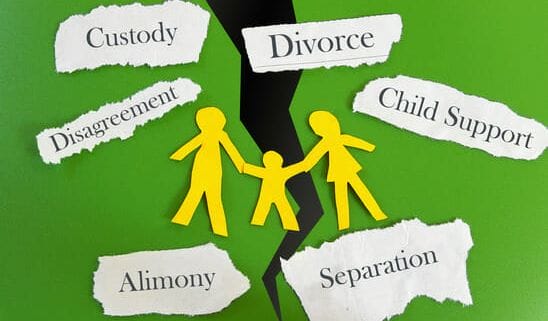 When parents decide to divorce, creating a shared custody agreement can be an emotional rollercoaster. As Online Sunshine explains, parenting plans must be detailed, and one of the most important factors is each parent's work routine.
Your work schedule will affect the days and times that you spend with your child. It can have a major impact on the custody arrangement.
If you are in the middle of a contested divorce involving children, then contact the Law Offices of Michael M. Raheb, PA. As a Naples child custody lawyer, Mr. Raheb can explain the factors that the judge will consider when awarding custody. He can also help you avoid mistakes that could compromise your personal and financial interests.
Call 866-949-0888 to discuss your concerns in a free, no-obligation consultation. You can also visit www.USAttorneys.com to learn more about divorce laws in Florida.
Balancing your work and family life is a critical part of being a single parent. Read on to learn five strategies:
Include Free Time in Your Custody Arrangement
When drafting a shared custody agreement, make sure that you schedule time with your children when you are free. If they are with you when you have work commitments, then you may struggle to find time for bonding. Building a strong relationship with your children is imperative for their development, so use your time wisely.
Do Not Bring Work Home
Work should stay in the office and away from your children. The demands of your job can distract you from bonding with them, so avoid work-related distractions during your parenting time.
Keep Your Schedule Predictable
A consistent routine is particularly important for children to thrive emotionally and mentally. Make sure that the time you spend with them is predictable and stable.
Stick to your schedule and do not make unnecessary or sudden changes to it. For example, do not offer to work overtime when it is your turn with the kids. This will disrupt their routine and steal time that you should be spending with them.
Make Advanced Preparations
Planning activities ahead of time has several advantages for children, according to the National Association for the Education of Young Children. This approach will make it easier to schedule other duties around these occasions.
Involving your children in these plans will enhance your bond with them and improve communication. It will also give them something to look forward to with you.
Use Your Vacation Time
Working parents often sacrifice their vacation time for extra money, but this is usually a mistake. You deserve a break from the daily grind.
Being a working single parent is not easy, but taking some time off can rejuvenate your energy and your outlook. You can also use the vacation time to spend with your children and broaden their horizons with a road trip.
If you have questions about divorce, alimony, child custody or another aspect of family law, then contact the Law Offices of Michael M. Raheb, PA. Call 866-949-0888 to schedule a consultation with a Naples child custody attorney.
https://ee22qybxz9o.exactdn.com/wp-content/uploads/2021/04/photodune-9683030-family-split-xs.jpg?strip=all&lossy=1&quality=80&ssl=1
364
548
damg
https://ee22qybxz9o.exactdn.com/wp-content/uploads/2021/04/logo-michael.png
damg
2016-01-15 21:28:49
2016-01-15 21:28:49
Single Parenting 101: Balancing Work and Family Life – Advice from a Naples Child Custody Lawyer