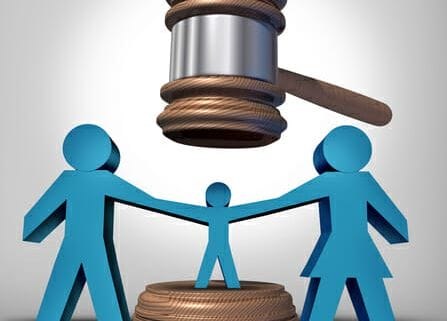 Divorce is a mentally and emotionally challenging experience. This is especially true for parents with young children.
If you and your spouse cannot agree on a child custody arrangement, then a court will deliver a decision based on the child's best interests, according to Florida Statutes. As Child Welfare explains, there are several factors that determine a child's best interests, and understanding them may put you in a better position to win your custody dispute.
If you have questions about family law in Florida, contact the Law Offices of Michael M. Raheb, PA. As a child custody attorney in Naples, Mr. Raheb can represent your interests and help you avoid mistakes.
Call 866-949-0888 to schedule a free consultation. Until then, read on to learn five factors that the courts consider when determining a child's best interests:
Basic Needs
Every child requires emotional, mental and physical stability. Because of this, the parent who shows the most interest and involvement in the child's daily life often wins custody. Courts favor parents who prioritize their children's growth and development by actively involving themselves in daily activities such as school, sports and visits to the doctor.
Standard of Living
The courts will consider each parent's living situation. The parent who stays in the family home has no guarantee of winning custody.
Courts consider several factors when determining the living environment that is healthiest for the child. It must be safe and free of illegal drug use and criminal behavior.
If parents live in close proximity to one another, the court may recommend timesharing. If there are no aggravating factors, such as drug use or violence, then it is usually best for the child to spend time with both parents. In such a situation, the child will live in both homes according to a preplanned schedule.
Wishes of the Child
Young children are not able to make important decisions about custody. However, the courts may listen to the wishes of an older child, according to USAttorneys.com.
Strengths and Weaknesses of Each Parent
In Florida, courts have no qualms about investigating parental ability. Both you and your ex may have to endure a thorough assessment of your strengths and weaknesses. In particular, judges favor parents who are able to cope with special circumstances, needs or emergencies. This may tie into the grandparents' access to the child (which can be explored through articles like https://www.thetxattorneys.com/articles/the-basics-texas-grandparent-rights or others), as having them available if something happens to the parent could be useful, though this is not universal.
Domestic Violence in the Home
If one parent has a history of domestic violence, then the court may be inclined to award custody to the other parent. This is also true for other illegal activities such as drug use.
If you are facing a child custody dispute in Florida, contact the Law Offices of Michael M. Raheb, PA. Mr. Raheb is a Naples child custody lawyer who can assess your situation and represent your interests. He can answer your questions about alimony, asset division, child support and other family law matters. Call 866-949-0888 to schedule a free, no-obligation consultation.
https://ee22qybxz9o.exactdn.com/wp-content/uploads/2021/04/photodune-14030920-child-custody-battle-xs.jpg?strip=all&lossy=1&quality=80&ssl=1
447
447
damg
https://ee22qybxz9o.exactdn.com/wp-content/uploads/2021/04/logo-michael.png
damg
2016-03-14 15:40:18
2016-03-14 15:40:18
Naples Child Custody Lawyer Explains 5 Factors That Determine a Child's Best Interests