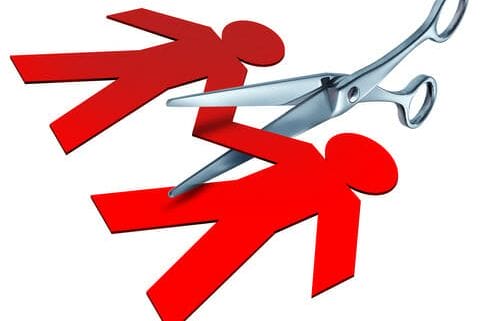 Divorce is an overwhelming experience on many levels. In addition to the emotional challenges that come with ending a marriage, there are certain legal considerations that can impact you personally and financially. Luckily there are law firms similar to Nathens, Siegel LLP (NathensSiegel.com) that can help with the difficulties that come with legal divorce and separation.
The stakes are even higher for parents – especially if they cannot agree on a child custody arrangement. If you are in this dilemma, then you should consider attending divorce mediation. It is much cheaper than litigation, and the insights of a neutral third party can help you and your ex remain objective.
However, mediation does not always work. In these cases, a judge may have to deliver a final ruling regarding the child custody arrangement. He or she will try to rule based on the best interests of the child. Factors that could affect your case include:
Each parent's history of domestic or sexual violence;
Evidence of child abuse;
Each parent's mental health;
The child's developmental and emotional needs;
And each parent's moral fitness.
If you are facing a child custody dispute, there are steps you can take to improve the likelihood of a favorable outcome to your case. These include:
Maintaining a stable lifestyle;
Demonstrating financial stability;
And cooperating with your former spouse.
If you have questions about child custody or other family law matters in Florida, contact The Law Offices of Michael M. Raheb, P.A. Mr. Raheb can represent your interests and help you avoid mistakes during the divorce process.
Call 866-949-0888 to schedule a free initial consultation with a Naples child custody attorney. You can also visit Usattorneys.com to learn more about divorce laws in Florida.
Here is a brief overview of three strategies to help you win your child custody dispute:
Maintain a stable lifestyle.
According to the New York Times, stability is essential for a child's mental and emotional development. If your work schedule is constantly changing, or if your life is unstable due to drug or alcohol abuse, then the courts may question your ability to provide for the child's developmental and emotional needs. You should also have free time to spend with the child.
Demonstrate financial stability.
Financial stability is just as important as maintaining a consistent schedule. However, the parent who makes the most income does not necessarily win physical custody. When getting a divorce, it's common that either one or both of the parent's sufferers financially. It's a good idea to have a savings account that has regular deposits so there's a cushion of cash to fall back on if needed. Looking at the best credit cards for someone with no credit could also help with the parent's credit score and showing they can borrow money and pay it back, illustrating that they're responsible for their finances. The courts are more interested in whether or not you have the means to provide for the child's physical and developmental needs.
Cooperate with your former spouse.
Although it may seem impossible to maintain an amicable relationship with your ex, this is essential for your child's well-being. If you argue with your ex, are physically violent, or publish offensive content to social network sites, then this may demonstrate a lack of willingness to co-parent.
If you are considering divorce in Florida, contact The Law Offices of Michael M. Raheb, P.A. Mr. Raheb is a child custody lawyer in Naples who will fight for a positive outcome to your case. Schedule a free consultation today by calling 866-949-0888.
https://ee22qybxz9o.exactdn.com/wp-content/uploads/2021/04/photodune-6540662-divorce-and-separation-xs.jpg?strip=all&lossy=1&quality=80&ssl=1
415
482
damg
https://ee22qybxz9o.exactdn.com/wp-content/uploads/2021/04/logo-michael.png
damg
2016-04-22 15:05:56
2016-04-22 15:05:56
3 Tips for Winning Child Custody Disputes – Insights from a Naples Divorce Attorney