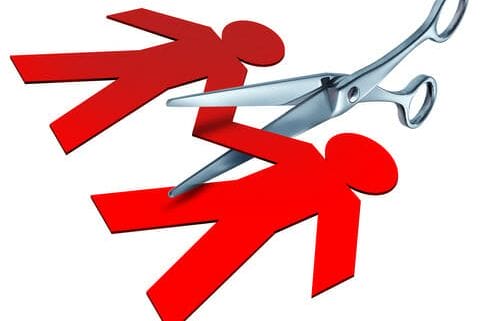 If you have a child and are considering divorce, then the most important factor in the eyes of the court is your child's best interests. Developing a child custody arrangement can be a complicated process, especially if the parents do not agree on certain aspects.
For example, many parents disagree on who will have physical custody or how the child will spend time with each parent. According to Florida Courts, all cases involving time-sharing with minor children must have a parenting plan, even if you are not disputing the time-sharing agreement.
At The Law Offices of Michael M. Raheb, P.A., we can help you understand the Florida child custody process and the key elements of a parenting plan. Mr. Raheb is a Naples child custody lawyer who can evaluate your case and help you avoid mistakes that could compromise your interests.
Call us today at 866-949-0888 to schedule an appointment, and read on to learn three important elements of a parenting plan in Florida:
Residential Schedule
A residential schedule forms an important part of your parenting plan. According to About Parenting, one of the first steps you must take when drawing up a plan is to consider your children's residential schedule. You must identify:
Where your children will live;
If one house will be the child's primary residence;
If the schedule will run on a weekly or monthly basis;
And if the schedule will change over the weekend.
Visitation Schedule
Once you have drawn up a residential schedule, you will need to establish a plan for parent-child visits. You must consider whether or not there will be regular weekend or weeknight visits, and how long these will last. You must also establish how often these visits will take place.
According to About Parenting, these visits usually take up about 20 percent of the parenting time, but there is no set rule in that regard. If you and the other parent believe that it is possible to factor in more time, then this worth considering.
Holidays
Most residential and visitation schedules are in place during school terms, but you will also have to consider how to handle the holidays. Many parents choose to have the same holiday schedule each year, but you may wish to alternate major holidays. Take some time to identify the holidays that are important to each of you, and draw up the plan accordingly.
Experts recommend that you consider your children's interests during holiday times. It is hard to spend a holiday alone, but these celebrations also form a key part of a child's growth and development. Allowing them to visit the other parent on important days can be a valuable experience.
Hammering out the details of a child custody arrangement is a difficult process, but at the Law Offices of Michael M. Raheb, P.A., we can demystify the legalities of your case. To schedule an appointment with a Naples child custody attorney from our firm, call us today at 866-949-0888.
https://ee22qybxz9o.exactdn.com/wp-content/uploads/2021/04/photodune-6540662-divorce-and-separation-xs.jpg?strip=all&lossy=1&quality=80&ssl=1
415
482
damg
https://ee22qybxz9o.exactdn.com/wp-content/uploads/2021/04/logo-michael.png
damg
2015-09-25 20:05:01
2015-09-25 20:05:01
Naples Child Custody Attorney Explains 3 Elements of a Post-Divorce Parenting Plan