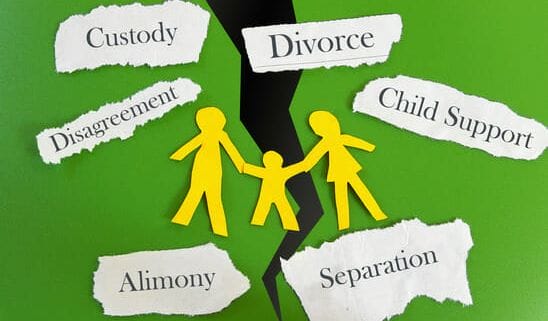 The outcome of your child custody case can have a profound impact on your children's well-being and your freedoms and responsibilities as a parent. If you and your ex cannot agree on a child custody arrangement, you should contact a divorce lawyer as soon as possible.
An experienced family attorney can answer your questions, provide legal guidance and represent your interests if your case goes to trial. Your lawyer can also provide advice to help your children handle the transition.
Children whose parents are divorcing could suffer depression, anxiety and other psychological conditions. According to The Guardian, divorce can affect a child's academic success, stress levels, and mental and physical health.
If you are facing a child custody dispute in Florida, turn to the Law Offices of Michael M. Raheb, P.A. for advice. Mr. Raheb is a Naples child custody lawyer who will compassionately represent your interests.
Call 866-949-0888 to schedule a free consultation. You can also visit USAttorneys.com to learn more about child custody cases in Florida.
7 Common Child Custody Mistakes
There are countless factors to consider during a divorce. Who will get the family home? Will you or your ex pay spousal support? However, if you and your former spouse have kids, then all of these issues will take a backseat to the child custody agreement.
Florida law prefers to use the term "time-sharing" instead of custody. In most cases, it is best for a child to spend time with both parents. However, the exact terms of the time-sharing agreement can vary from one family to the next.
If your case goes to trial, the judge will try to create a time-sharing arrangement that represents the best interests of your child. It is important that you take steps to demonstrate your ability and willingness to fulfill your roles as a responsible, nurturing parent. As such, you should make a concerted effort to avoid these seven mistakes:
Do not argue with your ex – especially in front of the children;
Do not discuss your child custody case on social media – posts on those websites are usually admissible in court;
Do not try to turn your kids against their other parent – according to Section 61.13 of the 2016 Florida Statutes, the judge will consider your willingness to encourage a relationship between your children and their other parent when evaluating your time-sharing arrangement;
Do not lie to the judge;
Do not ignore the court's instructions such as child support arrangements or a protection order;
Do not break the law; and
Do not prioritize your personal interests over the needs of your children.
If you are considering divorce in Florida, contact a Naples child custody lawyer from the Law Offices of Michael M. Raheb, P.A. Mr. Raheb will answer your questions, address your concerns and help you avoid mistakes that would compromise your personal or financial interests. Call 866-949-0888 to schedule a free consultation.
https://ee22qybxz9o.exactdn.com/wp-content/uploads/2021/04/photodune-9683030-family-split-xs.jpg?strip=all&lossy=1&quality=80&ssl=1
364
548
damg
https://ee22qybxz9o.exactdn.com/wp-content/uploads/2021/04/logo-michael.png
damg
2016-12-05 20:13:12
2016-12-05 20:13:12
7 Mistakes to Avoid in Your Child Custody Case