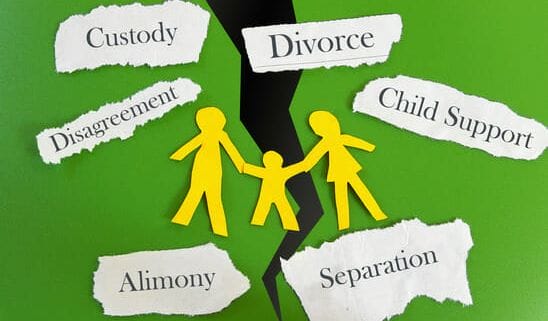 If you are in the process of getting divorced, you probably already know that the court will consider a variety of factors when it comes to determining custody of your children. You may be wondering if there are any factors that won't come into play, though, and understanding these can also help your case.
At The Law Offices of Michael M. Raheb, P.A., you will find a child custody attorney who can guide you through every step of the custody proceedings. Call 866-949-0888 to schedule a free, no-obligation consultation with a Naples child custody lawyer.
Read on to learn about three factors that will not affect your custody case:
Religion
According to The Florida Bar, one or both parents may have the responsibility of overseeing the child's welfare when it comes to education, healthcare and religion; however, the parent's own religion does not necessarily play a role in determining a custody arrangement.
The court will not determine custody based on one or both of the parent's religious affiliations, but it will always consider the children's best interests. The only time religion will play a role in custody arrangements is if a parent's religious practices directly affect the child's welfare in a negative way.
In general, though, particular religious beliefs have no effect on custody whatsoever. In the 1971 case Munoz v. Munoz, the courts even ruled that exposing children to two different religions is not harmful and does not justify restricting a parent's religious practices.
Sexual Orientation
In most cases, a parent's sexual orientation should not affect child custody arrangements. The government cannot discriminate against one parent during a custody case based solely on his or her sexual preference.
According to the American Psychological Association, the only time the courts can consider sexual orientation when awarding custody is when it has a negative impact on any children involved. This is called the nexus, or adverse impact, test. Under a nexus test, the burden of proof lies on the heterosexual parent, who must demonstrate that harm will occur as a direct result of the other parent's homosexuality.
Adultery
Although Florida courts may consider adultery when determining spousal support and asset distribution, it rarely plays a role in custody decisions. Much like religion and sexual orientation, the only time adultery can influence a child custody decision is if the affair directly affected the wellbeing of the child.
If your spouse had an affair and you believe it affected your children in a negative way, you must prove that adultery did, in fact, occur. Your child custody lawyer can help you gather evidence and deliver a convincing argument. Alternatively, if your spouse is trying to prevent you from having custody for any reason, a divorce attorney can defend your rights.
If you are in the process of getting divorced and foresee a lengthy custody battle, turn to The Law Offices of Michael M. Raheb, P.A. As a Naples child custody attorney, Mr. Raheb will help you avoid making mistakes that could compromise your case.
Call 866-949-0888 to schedule a free initial consultation today. You can also learn more about child custody laws in Florida by visiting USAttorneys.com.
https://ee22qybxz9o.exactdn.com/wp-content/uploads/2021/04/photodune-9683030-family-split-xs.jpg?strip=all&lossy=1&quality=80&ssl=1
364
548
damg
https://ee22qybxz9o.exactdn.com/wp-content/uploads/2021/04/logo-michael.png
damg
2017-02-06 17:07:09
2017-02-06 17:07:09
Can Religion or Sexual Orientation Influence a Child Custody Arrangement?