The challenges of being a parent are taxing enough for married couples. If you are a recently divorced parent, then handling the new responsibilities can seem overwhelming. From school to sports and daycare, sticking to your schedule may feel like an uphill battle. Fortunately, there are steps that can help you manage the juggling act of single parenting.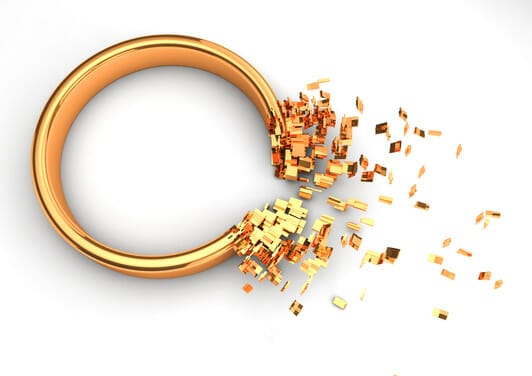 If you are considering divorce in Florida, contact the Law Offices of Michael M. Raheb, P.A. Ending a marriage is a legally complex process – especially for parents or people with a high net worth. As a Naples child custody lawyer, Mr. Raheb can represent your interests and help you avoid mistakes during the divorce process.
Schedule a free consultation today by calling 866-949-0888. Until then, read on to learn five tips to help newly single parents cope:
Demand respect from your children.
According to EmpoweringParents.com, it is essential that single parents expect their children to respect them. When you make a decision that your child dislikes, do not allow an argument to ensue. You are the parent, and what you say goes.
It is ok to end a conversation with a decision that makes your child unhappy. If your child insists on arguing, end the discussion by walking away.
Develop a healthy relationship with your ex.
Having a mature relationship with your ex can have positive effects on your children. Conflict can cause unnecessary stress for you, your children and your former spouse.
Psychology Today offers several tips to help divorced parents remain civil toward each other:
Never criticize your ex in front of the children;
If possible, avoid discussing conflicts that led to your divorce;
Do not bad mouth your ex in front of mutual friends;
And maintain boundaries when you start dating.
Take time for yourself.
It is important that you establish a support network of family and friends. Not only can they help you during emergencies, but they may also be willing to watch your kids so you can enjoy some personal time. Letting yourself relax for a few days can reduce your stress levels and actually make you a more attentive parent.
Spend quality time with your children.
The responsibilities of being a single parent can make it easy to forget the importance of bonding with children. Spend a few minutes every day chatting with your kids about school, sports and other activities. This will give your children a sense of security, which will help them cope with life after divorce.
Develop a realistic schedule.
You should not expect to watch the kids, handle your parental responsibilities, and work overtime. Instead, develop a realistic schedule that you can manage in the long-term. If possible, rely on your ex and family members for help when balancing the obligations of your career with parenting.
If you have questions about family law matters in Florida, contact the Law Offices of Michael M. Raheb, P.A. Mr. Raheb is a Naples child custody attorney who can help you navigate the legalities of divorce. Call 866-949-0888 to schedule a consultation.
https://ee22qybxz9o.exactdn.com/wp-content/uploads/2021/04/photodune-5847932-divorce-xs.jpg?strip=all&lossy=1&quality=80&ssl=1
365
548
damg
https://ee22qybxz9o.exactdn.com/wp-content/uploads/2021/04/logo-michael.png
damg
2016-04-04 19:00:48
2016-04-04 19:00:48
5 Tips to Help Newly Single Parents Cope – Advice from a Naples Child Custody Attorney