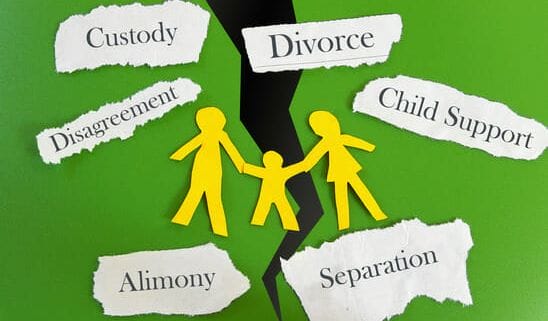 Kids can make some off-the-wall statements, and you cannot always believe what they say. However, if your child mentions an insult that his or her other parent said about you, then you should not ignore the situation.
There are right and wrong ways to respond to an ex who badmouths you in front of the kids. According to PsyCare, it is critical that you address the issue appropriately. Not doing so can alienate you and give your child unnecessary emotional stress.
If you have questions about child custody, child support, alimony or another aspect of divorce law, then contact the Law Offices of Michael M. Raheb, PA. As a Naples child custody lawyer, Mr. Raheb can address your concerns and help you avoid mistakes that could threaten your personal or financial interests.
Call 866-949-0888 to schedule a consultation. You can also visit www.USAttorneys.com to learn more about divorce laws in Florida.
Read on to learn five tips for handling an ex who speaks badly about you to your children:
Be Realistic about the Source
Before blindly believing everything that your kids say, it is important to remember that young children often misunderstand information. For this reason, what they think they hear is not always the truth.
If your child is angry about the divorce, then it is possible that he or she is looking for attention, as the American Academy for Child and Adolescent Psychiatry explains. Consider this before you approach your ex about the issue.
Do Not Panic
Although you are probably angry at your ex, you should not let your emotions overcome your logic. Stay calm and avoid retaliating. Avoid raising your voice or inundating your children with even more negative talk about the other parent. Ultimately, the goal is to resolve the situation and create a healthy parenting environment in both homes.
Correct Mistruths
Parents seldom speak from a practical point of view when badmouthing each other in front of the children. When people speak emotionally, exaggeration is common, and they often distort the truth. Correct any mistruths with gentleness and reassurance.
Open Communication Channels
It is vital that your kids know they can come to you about any occurrence, feeling or upheaval in their lives, including whatever your ex has to say about you. Opening channels for honest communication is important as a parent; however, raising your voice or disparaging the other parent may cause your children to withdraw from such conversations in the future.
Discuss the Situation with Your Ex
It is paramount that you discuss the problem with the other parent because badmouthing each other has consequences for the children. If talking to your ex requires professional mediation or puts you in danger, then discuss the situation with your child custody attorney.
Children need a safe and supportive environment to recover from divorce. They should never be in a situation that requires choosing one parent over the other, and parents should never use children as weapons against each other.
If your child custody arrangement is not working out, then contact the Law Offices of Michael M. Raheb. Call 866-949-0888 for legal advice from a Naples child custody attorney.
https://ee22qybxz9o.exactdn.com/wp-content/uploads/2021/04/photodune-9683030-family-split-xs.jpg?strip=all&lossy=1&quality=80&ssl=1
364
548
damg
https://ee22qybxz9o.exactdn.com/wp-content/uploads/2021/04/logo-michael.png
damg
2016-01-04 19:45:23
2016-01-04 19:45:23
My Ex Is Badmouthing Me to the Kids – Now What? 5 Tips from a Naples Child Custody Lawyer