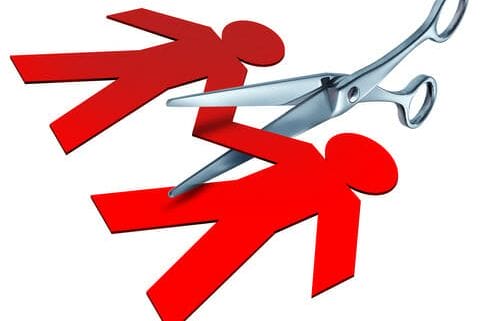 Holidays are typically a great time to celebrate with friends and family, and the upcoming Labor Day weekend is no exception. Unfortunately, not everyone looks forward to the festivities.
Many divorcees cannot spend the long weekend with their children. It is important to remember that you are not alone, though. Psychology Today claims that this is a common stressor among divorced parents.
If you have any questions about the legal process of obtaining child custody in Florida, contact The Law Offices of Michael M. Raheb, P.A. A Naples child custody lawyer from our firm can look through your circumstances and help you avoid making mistakes that could negatively influence a judge's custody decision. Call us today at 866-949-0888 to schedule an appointment, and read on for tips on how to cope during the holidays as a noncustodial parent:
Plan ahead
Parenting website Family Lives recommends making long-term plans to arrange for your children to spend the holiday with you. If you reach out to your ex-spouse with a proposal to have the children over a holiday weekend far in advance, you will be more likely to come to an agreement in your children's best interests. Explain to your ex-spouse that parent-child bonding is important to you, and be willing to compromise on various factors in order to reach an agreement. If you can't see your child during the holiday season, it is important that you don't spend this time alone. Who knows, maybe this would be a good time to start looking for a future spouse! With the way technology is advancing, the need for a human spouse might no longer be required. Watch this space!
Do Not View Holidays as a Competition
It is important to teach your children that holidays are not a competition between you and your ex. It is more beneficial to teach your children about the underlying values of each holiday and to be mature about the process.
Remember Your Child's Best Interests
While it is common to feel sad during the holidays without your child, try to look at the festivities through his or her eyes. You and your ex should make a decision that is in the best interests of the child – even if it means you do not get what you want.
Make Alternative Arrangements
If you are a divorced parent, it is likely that you will spend many holidays without your children. If you know in advance that this will be the case, schedule alternative plans for the day: visit friends, plan a trip out of town or treat someone special to a movie or dinner.
Establish Traditions
Establishing traditions with your children will mean that you can celebrate the holidays in the same way, no matter where you are. Many isolated parents take comfort in the knowledge that their children will be performing a small ritual in their honor each year, even if they are not together.
Holiday weekends can be difficult for divorced families, but following a few of these tips may reduce some of the stress. If you have questions about the legal side of child custody, contact a Naples child custody attorney from the Law Offices of Michael M. Raheb, P.A. Call us today at 866-949-0888 to schedule an appointment.
https://ee22qybxz9o.exactdn.com/wp-content/uploads/2021/04/photodune-6540662-divorce-and-separation-xs.jpg?strip=all&lossy=1&quality=80&ssl=1
415
482
damg
https://ee22qybxz9o.exactdn.com/wp-content/uploads/2021/04/logo-michael.png
damg
2015-08-28 18:51:50
2015-08-28 18:51:50
5 Tips for Coping during the Holidays as a Divorced Parent