There are several different crimes under the umbrella of "domestic violence." These include offenses related to child abuse.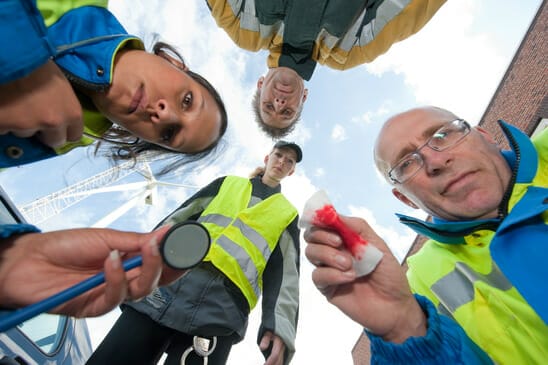 There are several factors that can influence the penalties that a convicted child abuser will face. Examples include the severity of the charges, the degree of physical or emotional abuse, and the offender's criminal history.
If you are facing criminal charges for child abuse or another domestic violence crime, then you have a right to consult an attorney. At The Law Offices of Michael M. Raheb, P.A., we can evaluate your charges and aggressively defend your writes. To discuss your case with a Naples criminal lawyer from our firm, call our office today at 866-949-0888.
In the meantime, read on to learn about the potential penalties of child abuse in Florida:
Penalties for Child Abuse in Florida
According to Florida Statutes, there are two broad forms of child abuse in the state: child abuse and aggravated child abuse.
Child Abuse
Generally, child abuse happens when someone intentionally causes a mental or physical injury to a child. It must be a deliberate act, and the abuser must know that it may cause harm to the child. It is also a crime for someone to encourage another individual to harm a child.
Child abuse charges may also stem from physical or mental neglect – especially in cases when the abuse has inhibited the child's ability to function normally.
If a caregiver or parent fails to provide a child with suitable supervision and the support required for normal development, or does not make a reasonable effort to protect the child from abuse or neglect, then he or she may face child abuse charges.
Aggravated Child Abuse
Aggravated child abuse occurs when someone physically harms a child in a severe manner. This could be through torture or malicious punishment, or with actions that cause the child serious bodily harm or a permanent disability.
Child Abuse Penalties in Florida
According to the National District Attorneys Association, the state will treat many child abuse cases as felonies. A conviction for a severe child abuse charge may have a penalty of a lifetime in prison. Other charges come with a period of probation or jail time of up to five years.
In less severe cases of child abuse, the courts may try the case as a misdemeanor, and a conviction may not come with any jail time.
There are additional penalties that abusers may face. If convicted, the defendant may lose his or her parental rights, and a judge may add the offender to the child sex offender register.
Child abuse charges are serious, and you should not take them lightly. Fortunately, there may be a defense that could work in your favor.
At the Law Offices of Michael M. Raheb, P.A., we can evaluate your charges and the prosecution's case against you to identify an appropriate defense strategy. To schedule an appointment with a Naples criminal attorney, call us today at 866-949-0888.
https://ee22qybxz9o.exactdn.com/wp-content/uploads/2021/04/photodune-824901-emergency-medical-services-xs.jpg?strip=all&lossy=1&quality=80&ssl=1
365
548
damg
https://ee22qybxz9o.exactdn.com/wp-content/uploads/2021/04/logo-michael.png
damg
2015-07-06 21:56:33
2015-07-06 21:56:33
A Brief Overview of Child Abuse Penalties in Florida