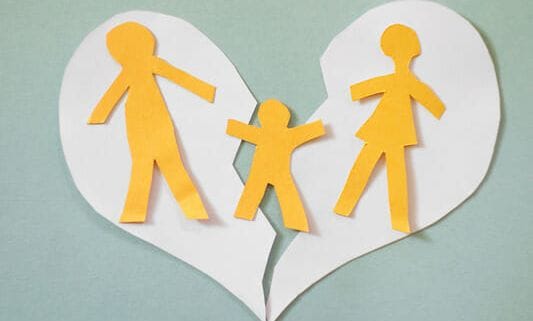 It's no secret that divorce is emotionally draining. Besides ending a once-prosperous relationship, divorcees must adjust to entirely new financial and social lifestyles. Despite these hardships, though, divorces can affect children just as much as their parents.
There are several ways to make the process easier for children. For example, one spouse should never criticize the other in front of the children. Also, it may help to inform coaches, teachers and other adults in the children's lives about the situation. What many people overlook, though, is how helpful a family attorney can be when protecting the child's interests.
If you need a custody lawyer in Fort Myers, contact the Law Offices of Michael M. Raheb, P.A. You can reach our office at 866-949-0888.
Read on to gain a better understanding of child custody in the state of Florida:
The Courts Consider Several Factors When Determining Custody
AboutParenting reminds readers that the courts use several factors to determine custody after a divorce. In general, Florida family courts prefer an arrangement involving shared custody, which allows both parents to enjoy a significant amount of time with their children without having to worry about severe limitations. Florida courts refer to joint custody arrangements as time-sharing, which typically involves one parent gaining full custody while the other gets generous visitation rights.
A family court will ultimately determine child custody based on the best interests of the children involved. In order to determine the best interests, the courts consider several factors. DivorceSaloon reminds men that financial resources are a huge factor when it comes to determining where the children will live.
Though money is not the only factor that matters, a solid financial foundation can mean the difference between full custody and visitation rights. Courts also consider each parent's level of emotional support and encouragement as they pertain to the children. Even if one parent has more money, children might thrive in the other parent's home because he or she is more supportive emotionally.
Relocation Is Possible
If one parent must relocate with the children, a Florida court will allow it if both parents sign a written agreement. The document must include expressed consent to the relocation, as well as the time-sharing schedule for the parent who is not moving. Parents must also agree on transportation arrangements, and the parent who wishes to relocate must serve a petition that has been signed to the other parent as soon as possible.
Modifying Agreements
Sometimes, custody agreements do not work out as originally anticipated; however, a family court will not modify a child custody order in the state of Florida unless a third party or parent shows a material, substantial or unanticipated change in circumstances. The courts will only grant a modification if it serves the children's best interests.
If you have questions regarding child custody in Florida, we can help. At the Law Offices of Michael M. Raheb, we have qualified attorneys who can answer all of your inquiries about the divorce and custody proceedings. Call our office today at 866-949-0888 to arrange a free initial consultation.
https://ee22qybxz9o.exactdn.com/wp-content/uploads/2021/04/photodune-9065289-family-three-xs.jpg?strip=all&lossy=1&quality=80&ssl=1
375
533
damg
https://ee22qybxz9o.exactdn.com/wp-content/uploads/2021/04/logo-michael.png
damg
2015-01-07 20:55:54
2015-01-07 20:55:54
Understanding the Basics of Child Custody in Florida