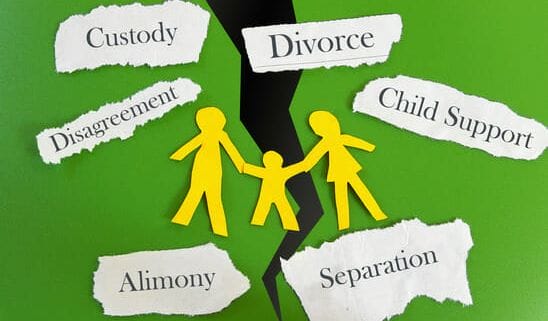 Most couples emanate love and devotion in the months leading up to their marriages. But the fact remains that nearly half of all marriages end in divorce, according to the American Psychological Association.
Though common, divorce is a difficult experience that can lead to conflict, stress and depression. Young children are particularly vulnerable to emotional distress due to the major lifestyle changes and the reshaping of their family structure.
As a parent, it is important that you protect your children's best interests. This means keeping their routine consistent, expressing your love often, answering their questions and helping them cope with the transition. To ensure this experience doesn't overwhelm your children, it might be worth considering contacting a family law office, like Peters and may for example, to ensure that you deal with the situation in the best way possible for your children.
If you have questions about child custody, spousal support or other family law matters, contact a Naples child custody lawyer from Law Offices of Michael M. Raheb, P.A. Mr. Raheb will demystify the divorce process and provide comprehensive legal guidance.
Call 866-949-0888 to schedule a free consultation. You can also visit http://child-custody.usattorneys.com/ to learn more about child custody proceedings.
10 Tips to Help Your Children Handle Divorce
If you're facing the prospect of raising a family as a single parent, you're not alone. In 2013, more than one-quarter (26.6 percent) of all children aged 21 and younger lived with only one of their parents while their other parent lived elsewhere, according to the U.S. Census Bureau.
For many children, the hardest part of divorce is accepting that their parents' marriage is ending and coping with the sudden lifestyle changes. It is critical that parents make themselves available to their kids in the early stages of divorce.
Here are 10 tips to help your children make the transition:
Tell them you love them no matter what;
Tell them the whole truth about the situation;
Make it clear that there is a plan in place and they have nothing to worry about;
Encourage them to ask questions;
Draw up a visitation schedule early so your children can see what the divorce means for them specifically;
Ask family and friends to support your children emotionally during the divorce;
Never fight with your ex in front of your children;
Encourage your kids to have a healthy relationship with their other parent;
Ask your children to help you draw up a parenting plan around their needs and desires; and
Encourage your kids to express their feelings, even if they are afraid it will upset you.
If you are facing divorce or a child custody dispute in Florida, turn to the Law Offices of Michael M. Raheb, P.A. Mr. Raheb is a child custody lawyer in Naples who will answer your questions and provide compassionate legal representation.
Michael M. Raheb will give your case the individual attention that it deserves. He will help you avoid mistakes that would compromise your personal or financial interests. Call 866-949-0888 to schedule a free consultation.
https://ee22qybxz9o.exactdn.com/wp-content/uploads/2021/04/photodune-9683030-family-split-xs.jpg?strip=all&lossy=1&quality=80&ssl=1
364
548
damg
https://ee22qybxz9o.exactdn.com/wp-content/uploads/2021/04/logo-michael.png
damg
2016-11-22 16:05:33
2016-11-22 16:05:33
Want to Help Your Children Prepare for Divorce?