Even amicable divorce proceedings can result in a contentious child custody battle. All parents want the best for their children, and for many families, that means some kind of joint custody agreement.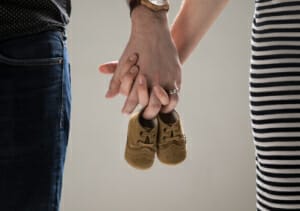 No parent wants to part with their children 50 percent of the time, but according to the American Coalition for Fathers & Children, kids can actually benefit from a shared custody arrangement. Researchers found that children who spent at least 33 percent of their time at each parent's home had similar or better academic, behavioral and social standards.
If you are going through a divorce and you foresee a stressful custody battle in your future, turn to a child custody lawyer from The Law Offices of Michael M. Raheb, P.A. Mr. Raheb can assess your situation and help you determine the best way to proceed. Call 866-949-0888 to schedule an initial consultation with a Naples child custody attorney.
Read on to learn five benefits of hiring a child custody lawyer to protect your rights:
Experience
Family law is complicated, but an experienced divorce attorney will have a thorough understanding of all Florida statutes that govern time-sharing, child support and visitation. By having a seasoned ally by your side every step of the way, you can avoid making key mistakes that could compromise your interests during custody proceedings.
Efficiency
No two custody cases are the same, but a child custody attorney will have a foundation of past experience to help him or her navigate your custody proceedings. That means your case may have fewer delays, and your attorney may be able to negotiate faster resolutions to any problems that arise.
Effectiveness
If you have specific goals regarding your child custody case and they align with your children's best interests, a skilled attorney can help you achieve them. Your spouse's attorney will not be able to bully or intimidate your lawyer into agreeing to a visitation plan that you find unsatisfactory. If you do not have an attorney fighting for your rights, though, you may feel inclined to accept whatever arrangement your spouse proffers.
Guidance
Going through a divorce is incredibly stressful, and emotions run high during custody proceedings. Your attorney will not let you make any rash decisions that could hurt you case, though. Relying on a legal professional during the proceedings will reduce stress and help you settle into life after divorce with dignity and grace.
Flexibility
If you and your spouse cannot reach an agreement regarding child custody, an attorney will help you explore all of your options, which might include going to court or filing an appeal.
Working out child custody arrangements is often one of the most stressful aspects of divorce because it is one of the most important. Your custody agreement will affect everyone in your family in a big way.
If you are in the middle of a tense custody battle in Florida, turn to a child custody attorney at The Law Offices of Michael M. Raheb, P.A. Call 866-949-0888 to schedule an initial consultation with an experienced Naples child custody lawyer today. Visit USAttorneys.com to learn more about child custody laws in Florida.
https://ee22qybxz9o.exactdn.com/wp-content/uploads/2021/04/iStock-516770860.jpg?strip=all&lossy=1&quality=80&ssl=1
833
1259
damg
https://ee22qybxz9o.exactdn.com/wp-content/uploads/2021/04/logo-michael.png
damg
2017-02-20 16:12:31
2017-02-20 16:12:31
5 Reasons to Hire a Naples Child Custody Attorney