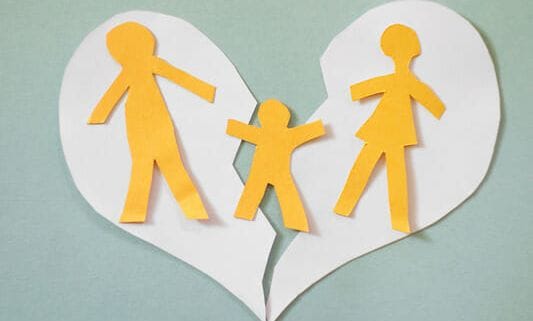 Many divorcing couples come to an amicable agreement regarding child custody. However, this is not always the case.
In contested divorces, the court will consider several factors when awarding custody. Both parents will have an opportunity to express their wishes, but in the end, the courts will make a ruling based on the child's best interests.
Child custody battles come with heated emotions and challenging sacrifices. The process of creating a custody arrangement can be legally complex, but a family attorney can help you avoid mistakes that could compromise your interests.

If you have questions about child custody, alimony, asset division or other aspects of divorce, contact The Law Offices of Michael M. Raheb, P.A. Mr. Raheb is a Naples child custody lawyer who passionately represents clients who are facing divorce. Call us today at 866-949-0888 to schedule a consultation.
In the meantime, read on to learn about three factors that courts consider when determining the child's "best interests:"
Developmental Needs
According to Florida Statutes, a judge must always consider the child's emotional and developmental needs when awarding custody. As a parent, you must demonstrate to the court that you have the capacity to meet the child's developmental requirements immediately, as well as in the coming years.
It is critical that you show a passionate interest in your child's life, and that you are aware of his or her daily routines. This includes taking an interest in schoolwork, hobbies, health care and daily activities.
The judge will also consider the age of children when determining their developmental needs. If they are older, then the judge is likely to be more lenient on matters such as travel distance. If they are still young, then the judge will attempt to create a custody arrangement that gives each parent a role in their upbringing.
Health
The child's health and safety are principal concerns for the courts. The judge will assess the household of both parents and will not award custody if he or she believes the domestic situation is unhealthy or unsafe. In particular, evidence of violence, abuse or neglect can affect the custody ruling.
Moral Standing
The courts will assess the moral standing of each parent. The judge will evaluate each spouse's history of drug or alcohol abuse, overall maturity and criminal record. The judge will expect the custodial parent to have a stable mindset on matters pertaining to the law, relationships and household standards.
Although developmental needs, health and moral standing can significantly influence a custody ruling, these are not the only factors that the judge will consider. Naples child custody attorney Michael M. Raheb can explain the litigation process and fight for the best possible outcome to your case.
Finding success at a child custody hearing involves careful preparation and an understanding of family law. If you would like to avoid mistakes during this process, call The Law Offices of Michael M. Raheb, P.A today at 866-949-0888.
https://ee22qybxz9o.exactdn.com/wp-content/uploads/2021/04/photodune-9065289-family-three-xs.jpg?strip=all&lossy=1&quality=80&ssl=1
375
533
damg
https://ee22qybxz9o.exactdn.com/wp-content/uploads/2021/04/logo-michael.png
damg
2015-08-03 15:01:06
2015-08-03 15:01:06
3 Factors Florida Courts Consider When Determining the "Best Interests" of a Child